Invention Story
The Idea!
"Press the button and it drops seeds automatically into the ground to plant trees. Tree seed dispenser. Battery powered, the tube guides the seeds."
Rowan
Image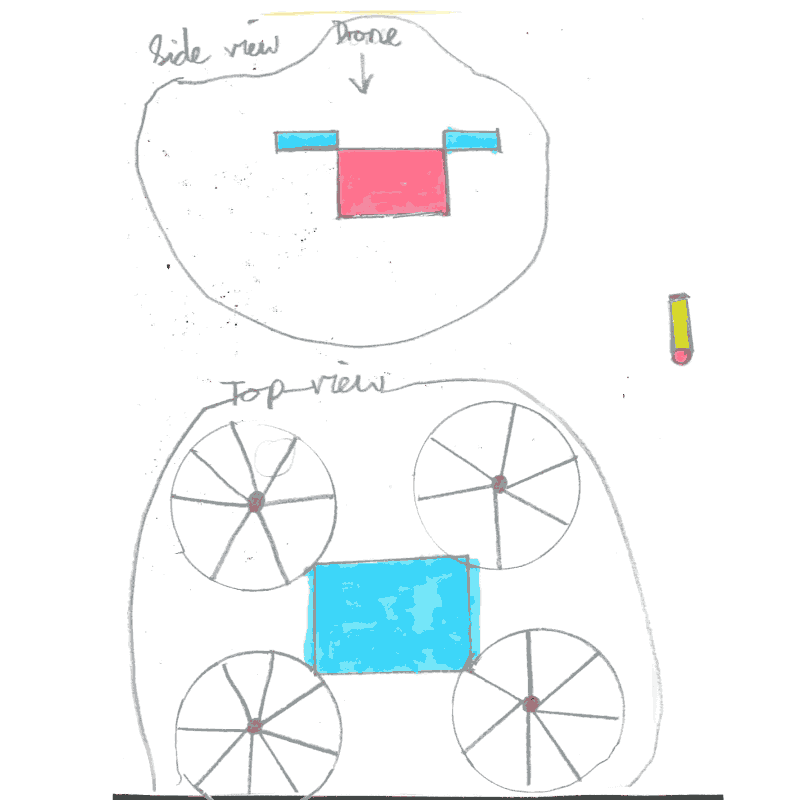 On a video call, Rowan met Andy Smithson from Teesside Hackspace to hear about the progress on Drone Daniel the Dispenser and how the invention was being made. 
Andy worked on the drone with fellow maker Chris Corbett
The Maker said...
I was attracted to this project as I have built drones before and it was great to be able to put that skill to use for planting trees.
The Maker said...
The use of 3D printing was a tremendous help for the project. 3D printing meant we could turn the computer drawing into a real, functional part in just a few clicks. Although Teesside Hackspace was closed for the pandemic, Chris has 3D printers at home so we were still able to produce the drone parts.
The Maker said...
A highlight of the project was when we filmed the drone on top of the North Yorkshire Moors, it was a windy day but we persevered. We wanted ...
Read more
The Maker said...
Chris has made this fantastic short film to show how Drone Daniel the Dispenser came to life.