Invention Story
The Idea!
"This transforms poo into electricity, powering a chain reaction of machines like a giant bug, they flap their wings and power a wind turbine moving cogs that raise a solar panel to the sun powering your home. A special pad in the sky propelled up by electricity, senses for when global warming gets to much, firing an eco-friendly flare that explodes warning the world about global warming."
Ethan
Image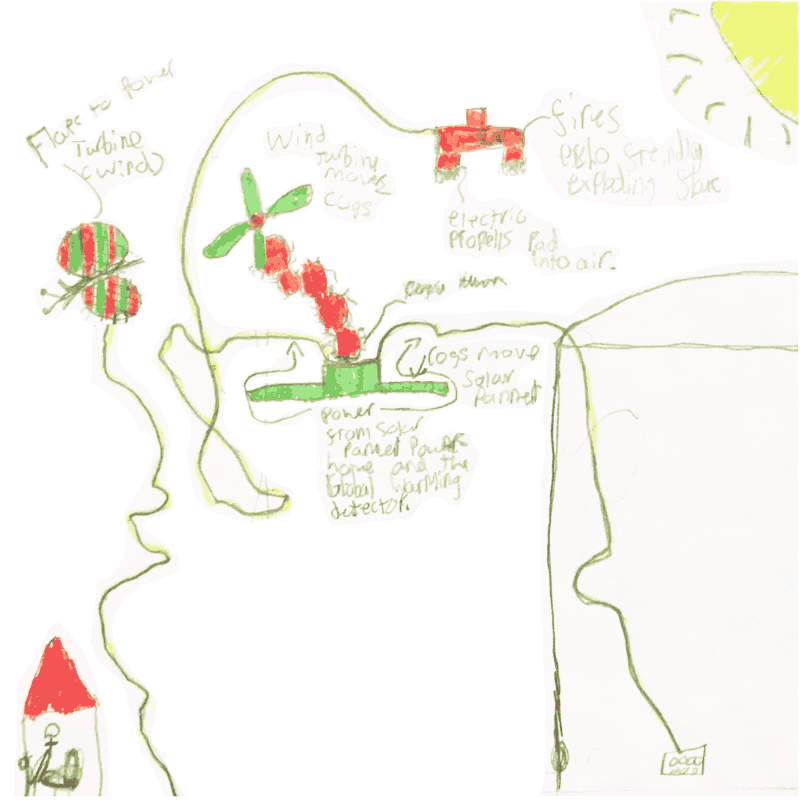 Using poo as an energy source is a solution that is being seriously considered by scientists in real life and Northumbrian Water was so impressed with Ethan's idea that they have invited him for a visit to see how sewage is processed.
The Maker said...
I was really intrigued by Ethan's Idea of poo powered invention. Especially since it generates multiple sources of energy from a single ...
Read more
Now that I have the 3D sketch, and I know the rough area of where to place the models, I started modeling the generators and mechanical bug ...
Read more
With 3D animation there are multiple ways of going about it. The clouds, drone and flare all follow a 'motion path'. This allows objects to ...
Read more
The Maker said...
A quick video to show the process.
The Maker said...
The Power of Poo
The final part of my make was to add in audio to help bring the animation to life. Using audition, and audio files sourced from freesound.org, I compiled a short soundtrack with sound effects to replicate what the make would sound like if it were to function in real life. Having the video file in the corner of the screen helped me align and edit the audio with ease.