Invention Story
The Idea!
"Tells to shut the door. It uses spring energy. Spring to harness energy each time the door is opened and closed to light up the warning sign to tell people to close the door."
 Leon
Image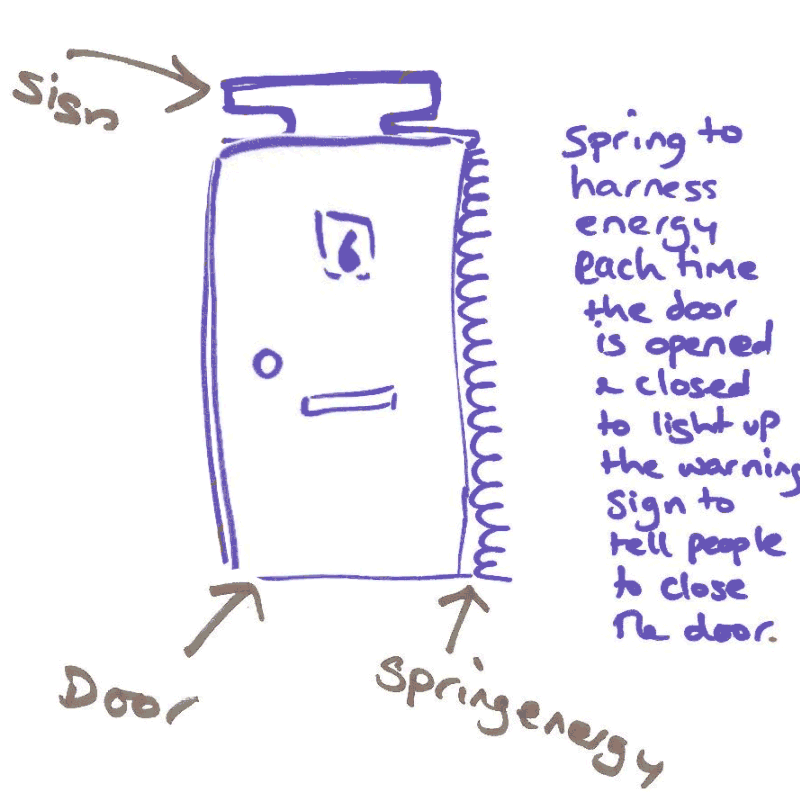 The Maker said...
"First thing i thought of when I saw the drawing."
The Maker said...
Door Design
"Over the past few days I have been creating what the door and the spring will look like! I have gone for a classic glossy red door. I added some classy brass door knobs and door numbers. I made it in a quirky style similar to the monsters inc door I mentioned in my previous post."
The Maker said...
Reminder - Engineer APPROVED!
"Today I spoke to my best friend who works as a real life engineer! I showed him Leon's invention to get ...
Read more
The Maker said...
Door function
"Today was time to focus on how the door would work. I had to build a crank shaft and piston in order for the spring to be ...
Read more